I'm a big fan of Zabbix. After spending some time with Icinga, when we upgraded our hardware infrastructure I moved over to Zabbix and I felt much better with it. It has almost everything you need, you can plot graphs and read historical data out of the box. Most of this stuff cannot be done with the base Nagios/Icinga.
Zabbix just released their new major version 3, which includes a brand new web design, encryption support and much more. You can read all details at their website.
In our infrastructure I've many varieties of OSes, depending on the technologies deployed and the age we installed them… So I've stuff starting from Ubuntu10 and Debian Squeeze to the latest Ubuntu14 and CentOS7. Since 90% of the monitored hosts are remote, we make use of proxies.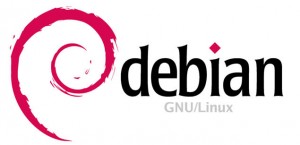 One of the main disadvantages of Zabbix is that you cannot mix server and proxy major version, which means that if I want to upgrade my server to 3 I have to upgrade all my proxies as well. Luckily we got rid of most of our Ubuntu10 installations (which are now EOL), so with my Zabbix3-precise PPA I can upgrade nearly all my proxies. I've just one left which runs Debian Squeeze. And since it's a single host, and I'm too lazy to set up and especially maintain an apt repository for just one host, I've recompiled Zabbix 3.0.1 packages for Debian Squeeze, and I'm making them available here for download, just in case anyone else is interested in testing them.
Please remember that zabbix-frontend-php now requires PHP 5.4.