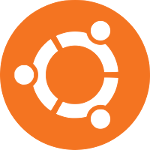 Following what I already did for Debian Squeeze, I compiled Zabbix 3.0.1 packages for Ubuntu 10.04 Lucid Lynx.
Tough I have upgraded most of the servers we control, some are yet to be done.
Since I'd like to upgrade to Zabbix3 sooner or later, I need up to date proxies. I tested sqlite3 version and it's working. I didn't compile encryption support explicitly, so it might not work.
Here they are for download:
Please remember that zabbix-frontend-php requires PHP 5.4.